Malaga Boat Fishing Trips
Sport fishing and boat tours along the coast of Benalmádena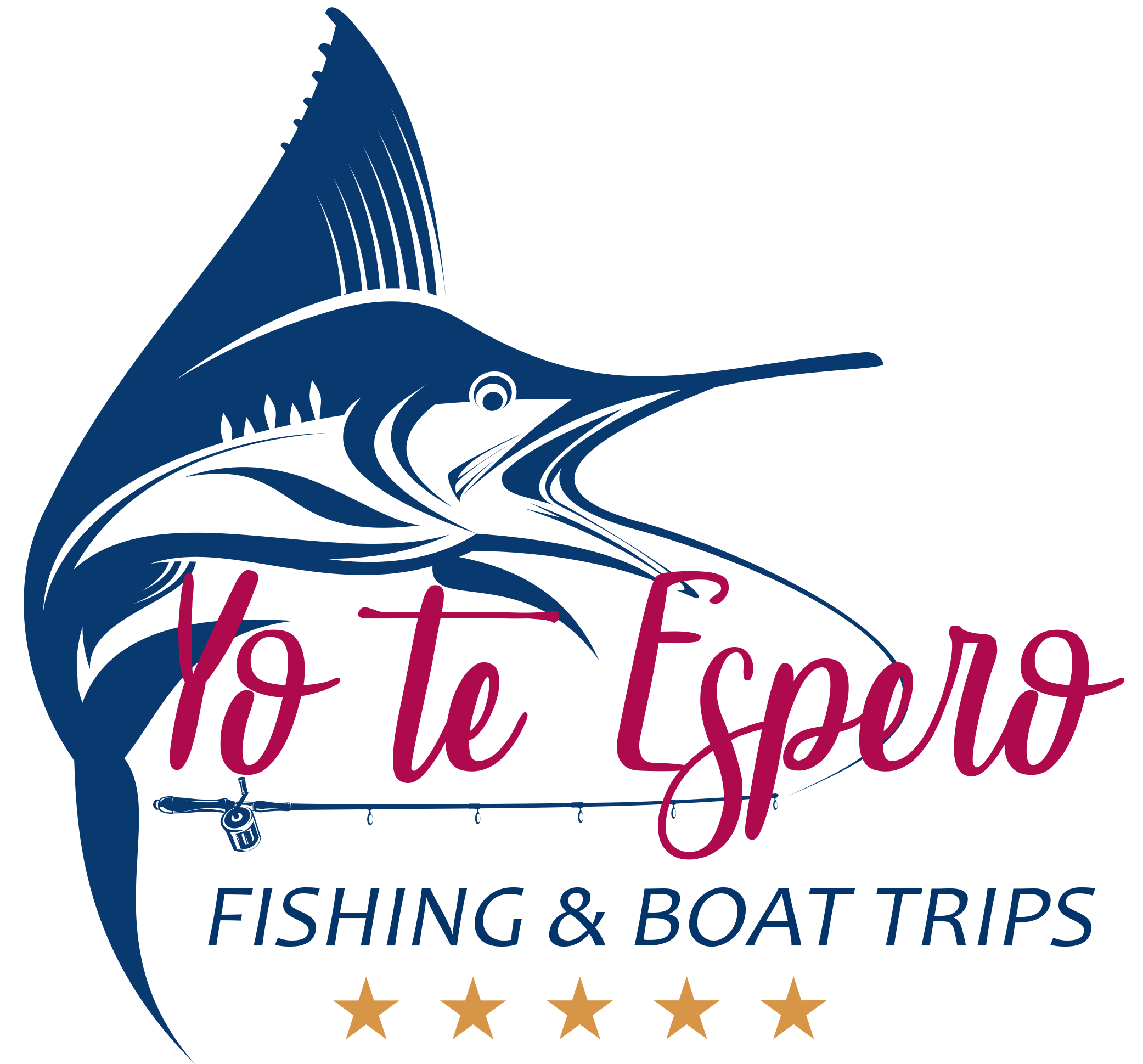 Malaga Boat Fishing Trips
Sport fishing and boat tours along the coast of Benalmádena
Malaga Boat Rental – Sailing and Fishing boat
Don't miss the chance to spend an unforgettable day on the water with friends and family.
Yo te Espero Fishing & Boat Trips
Let's us organize your fishing trip in the Malaga's seas, a special place where you certainly will enjoy of this activity. We are in Puerto Deportivo de Benalmádena (Puerto Marina).
If you're passionate about fishing at sea, we can provide you interesting options according to your needs.
Malaga Coast has great appeal for sport fishing. It's particulary noted for numerous variety of marine species that we can find in the Alboran sea, due to its setting close to Atlantic Ocean, making this area an important stopover for the marine fauna. And the best of all: Malaga has a warm meditarranean climate, which makes possible these activities practically all year round.
So, whether you are an experienced fishing angler or you want introduce yourself into the boating lifestyle, looking for fun alone or in company, our boat named "Yo te Espero" will get ready to set sail.
We will instruct you about the different fishing techniques and of course, the relevant equipment used with each one. Later, we are sure you will have stories of your favorite memories on the water to share with your family about this exciting experience.
You will be professionally assisted by an experienced instructor to ensure you a secure and enjoyable experience. Our boat has all licences and the equipment required to provide you a memorable journey.
And if everything goes well, you'll carry a handsome amount of fishes that your senses will definitely enjoy.
FAQ – Frequent questions
Here are some of the most frequently asked questions
What is included in the price?
Bath and one drink per person and hour. In the case of fishing charters, a drink per person and hour, fishing accessories and professional fishing rods are included.
Does the boat has a bathroom?
Yes, it is available for all passengers.
Can I take my pet with me?
Of course! Pets are welcome always as long as it behaves well so it doesn't bother other passengers.
Can small children get on board?
It is safe and good for all ages.
Can I get an extra drink?
Of course, it would have an extra cost, ask the crew about it, they will be happy to help you.
I'm an experienced fisherman, Can I bring my own fishing equipment?
Can I take my own food and drink?
Yes, it is allowed to go on board with food and drink. And please, we ask that you keep both the ship and the marine environment clean.
What happens if its not possible to sail due weather or other reasons?
In case the state of the sea does not allow sailing, the departure would be changed to another day that the sea allows us and the client can do it.
What clothes should I take?
We advise you to wear suitable and comfortable clothing and sun protection, especially in some of the activities. Rubber-soled shoes that take the entire foot, a cap with a visor or a hat are recommended.
Am I covered by any insurance?
Yes, the boat has all the mandatory insurance for charter boats.
Our fishing equipment
For this activity, you don't need to bring anything else. Our boat has equipement of high quality, specifically requerided for this offshore activities (they're included in the price). Of course, if you have your own equipement, you can use it as well.