If you are looking for a unique experience in Benalmadena, our fishing boat tours are perfect for all boat sports fishing enthusiasts. Whether you want to enjoy a family or friends activity or simply relax and enjoy the sea, we help you make it happen!
Fishing charter in Benalmadena
Do you want to enjoy a great day of deep-sea fishing in Benalmadena? At Embarcación Yo te Espero, we have just what you need! Whether you are an experienced fisherman or a beginner in this world, we will design the activity for you, ensuring you have an unforgettable experience.
Enjoying this activity is ideal for those seeking adventure and fun in Benalmadena. Additionally, you can enjoy the stunning views of the Mediterranean Sea and the Costa del Sol from the yacht. A unique opportunity to relax and disconnect from the world.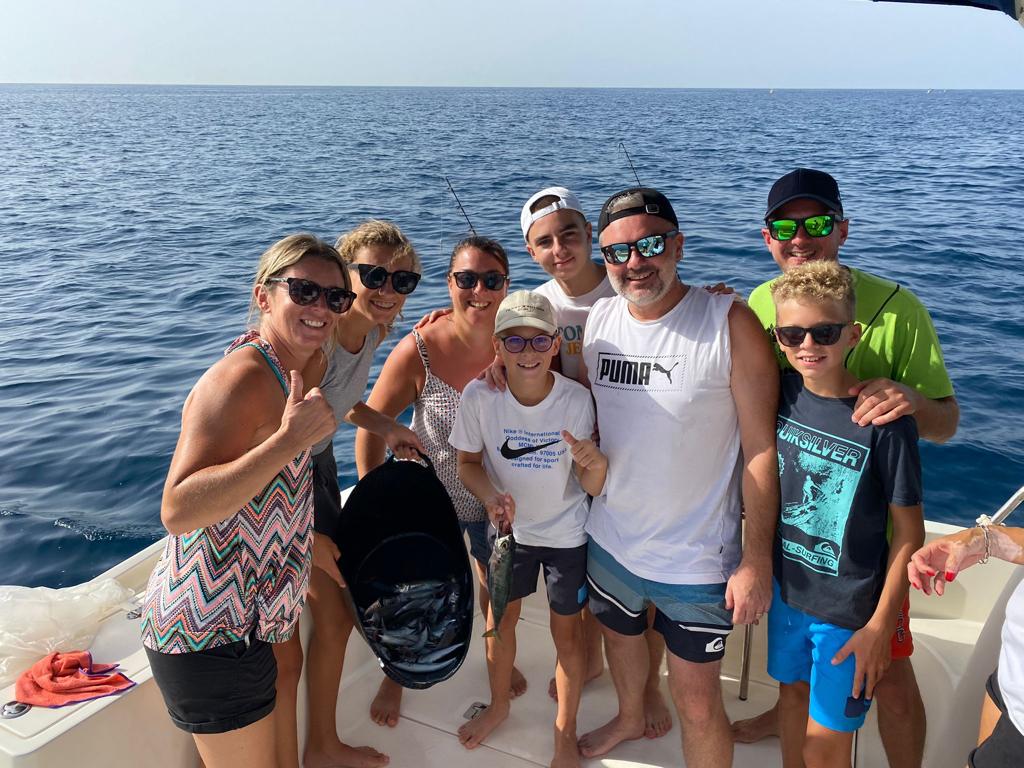 Benalmadena, a paradise for boat sports fishing on the Costa del Sol
Benalmadena is a privileged location on the Costa del Sol thanks to its proximity to the Strait of Gibraltar, making it an area rich in marine species.
The Malaga coast is especially attractive for boat fishing due to the wide variety of species that can be found in the Alboran Sea; a migratory passage area for numerous marine species from the Atlantic Ocean. The best part is that the climate in Malaga is excellent for carrying out these activities almost all year round.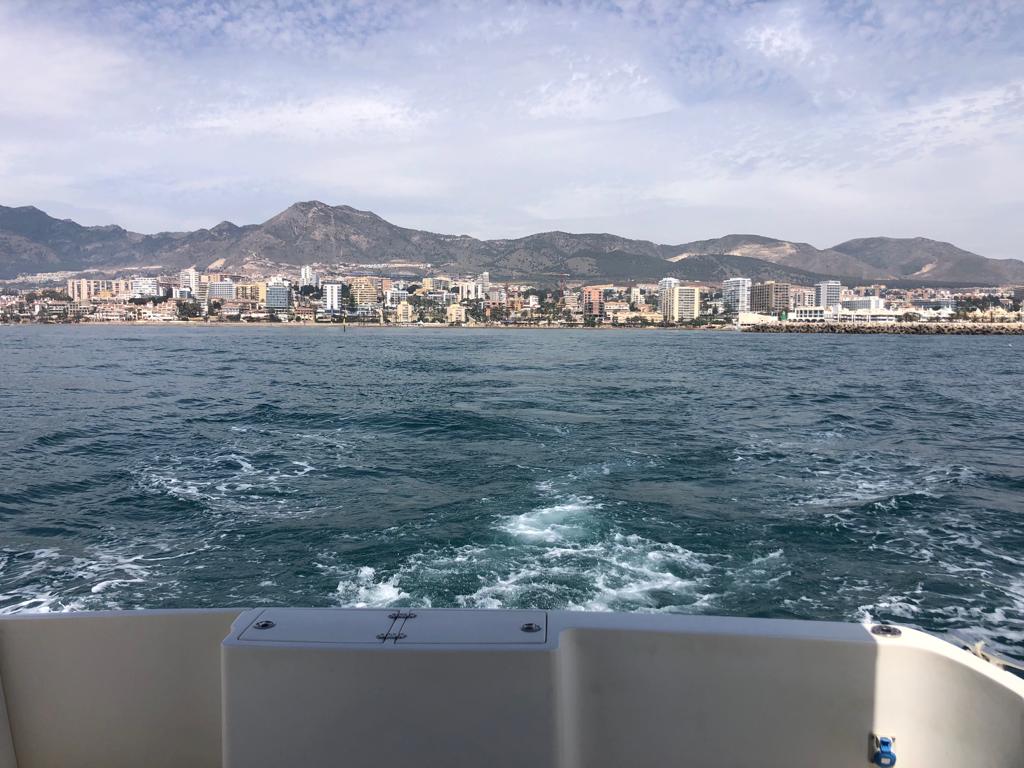 What can be caught in Benalmadena from a boat?
In Benalmadena, we find a great variety of species that can be caught from a boat, including breams, mackerels, sea breams, sea bass, and snappers, to tunas (when the ban is not active), also jampua and barcoreta (from the tuna family and can be fished all year round).
Sports fishing excursion from Puerto Marina
In this experience, we will instruct you on the different techniques that exist for boat fishing, as well as the necessary equipment for each of them, making you discover this fascinating world. And if the day goes well, you will bring a large amount of fish that your palate will enjoy.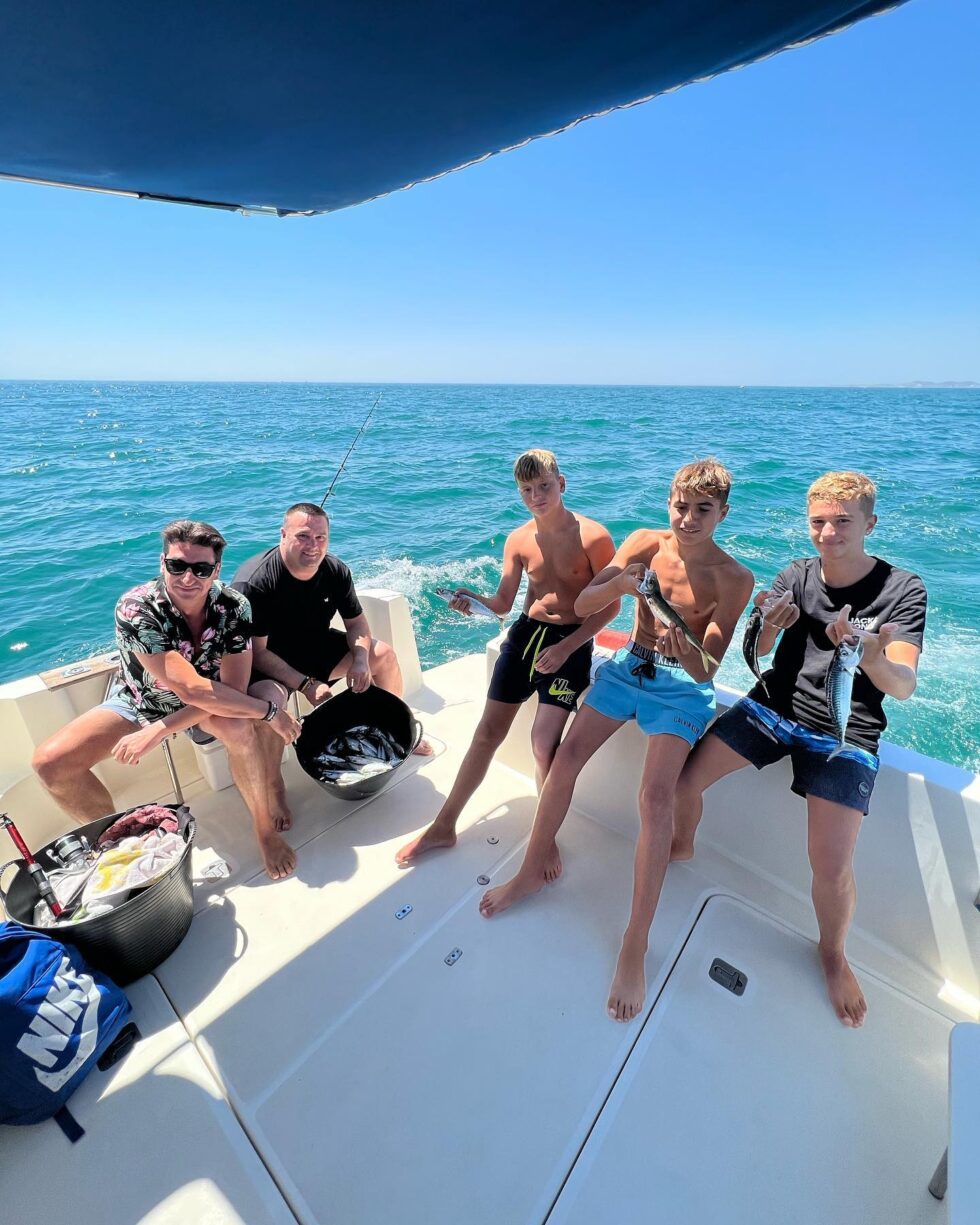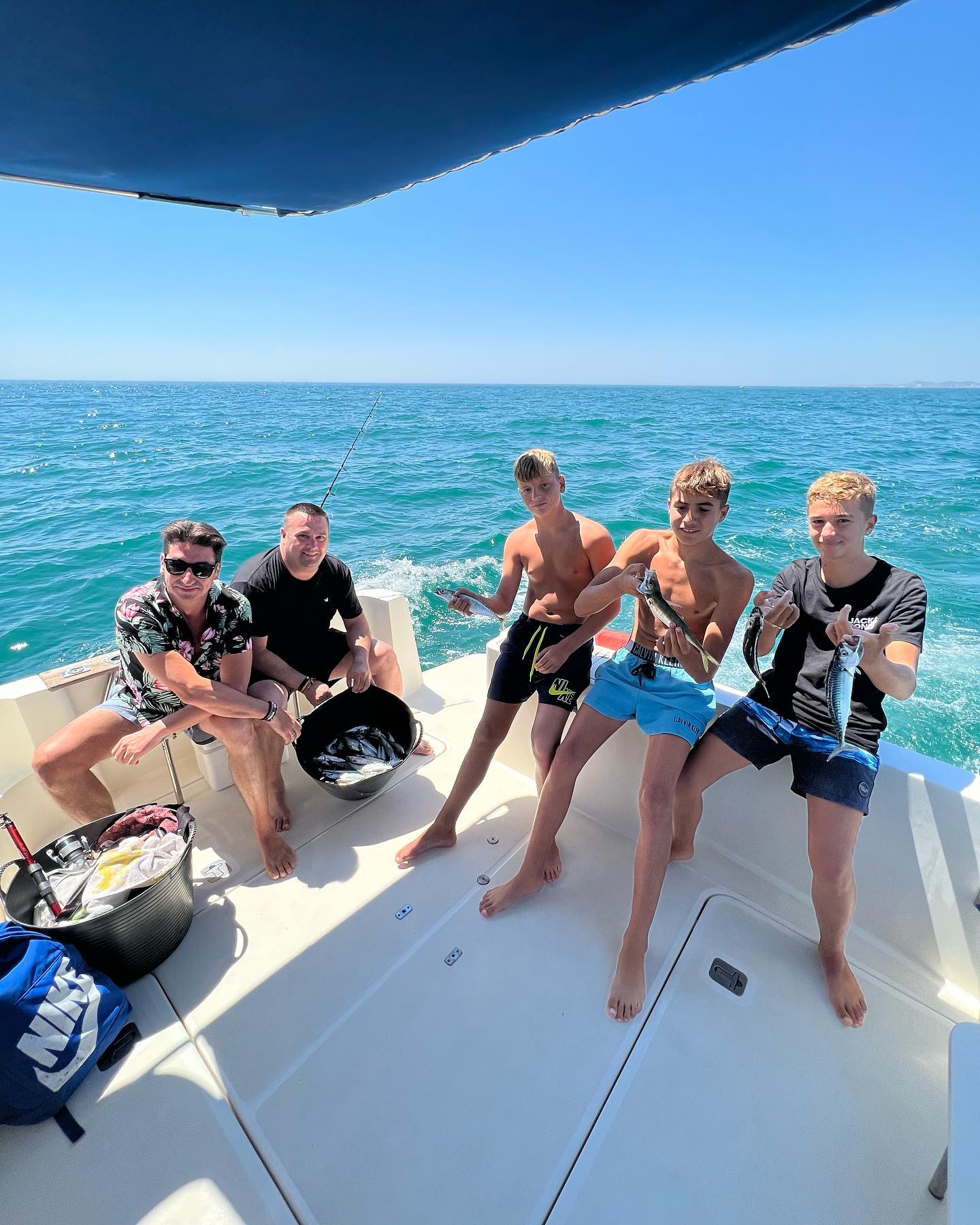 Experienced crew to guide you at all times
With our expert and experienced crew, you will have a safe and enjoyable day. We know where the best fishing spots are and are committed to making your experience unforgettable. We will guide you at all times during the activity so you can enjoy it to the fullest.
Professional fishing equipment at your disposal
Our yacht has all the necessary licenses and is equipped with all the necessary equipment, including fishing rods, reels, and hooks, so you can enjoy a complete and professional experience along with the comfort and luxury of a private yacht that guarantees an unforgettable fishing experience.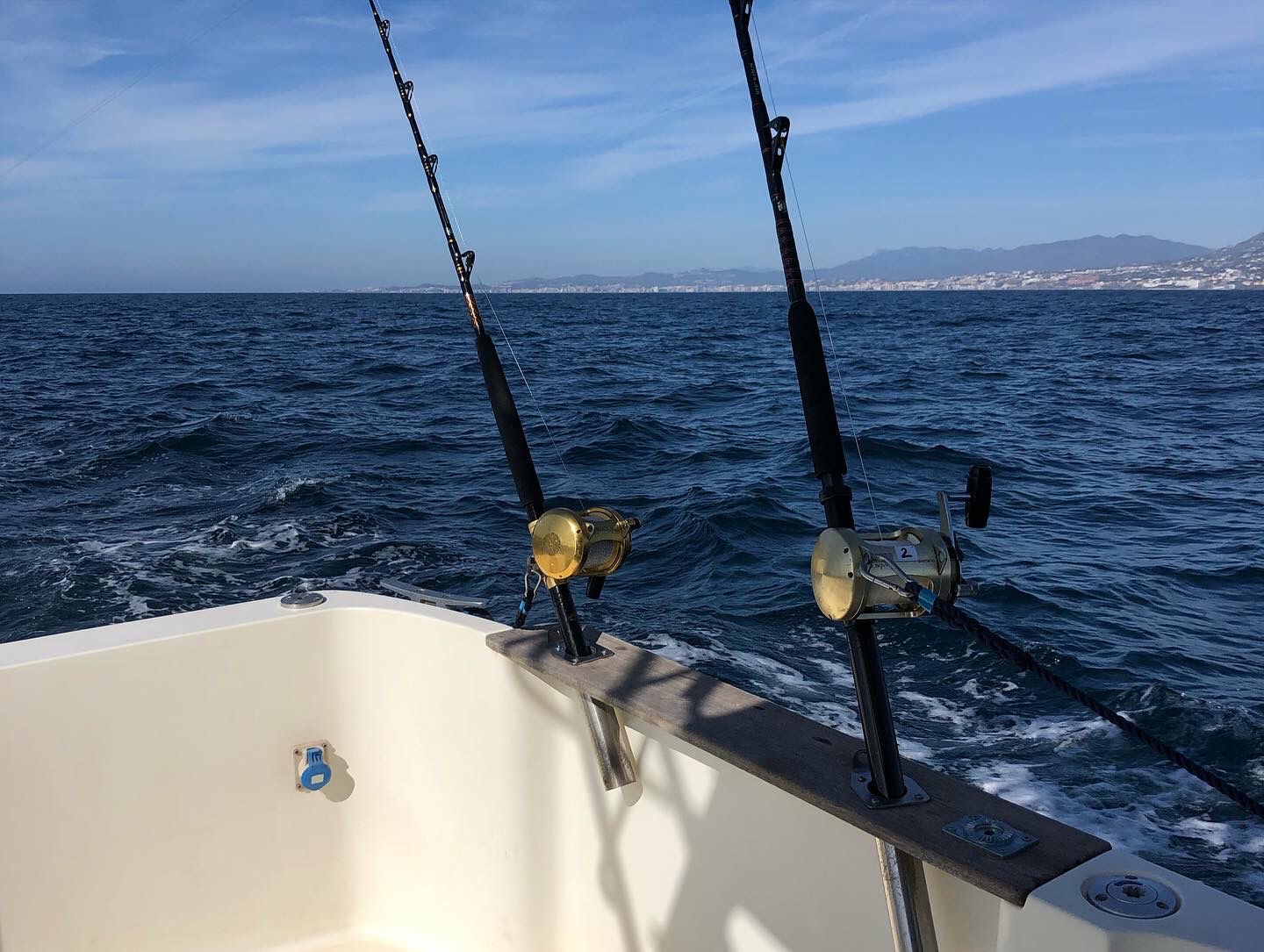 Activity for all levels
Our boat sports fishing service in Benalmadena is designed for all levels of experience, from beginners to experts. It doesn't matter if you have never fished before, our experts will teach you everything you need to know to succeed in your adventure!
If you have your own accessories, you can bring them with you and use them during the activity.
Activity suitable for all ages
Boat sports fishing is an exciting and fun activity for all ages in Benalmadena. Whether you come with friends, family or alone, you can enjoy this unique experience at sea. Just remember, children must always be accompanied by at least one adult who is responsible for them.
Customized fishing plan to enjoy to the fullest
We adapt to your needs and preferences so you can enjoy the activity to the fullest. Do you want to celebrate a birthday or bachelor/bachelorette party by having a great day of fishing? We take care of customizing the plan so you have a unique and memorable experience.
Additionally, to ensure that you can enjoy without worries, the fishing license is included on the boat, so you don't need to have a previous license. This way, you can focus on what's most important: having fun and enjoying an exciting day on the waters of Benalmádena.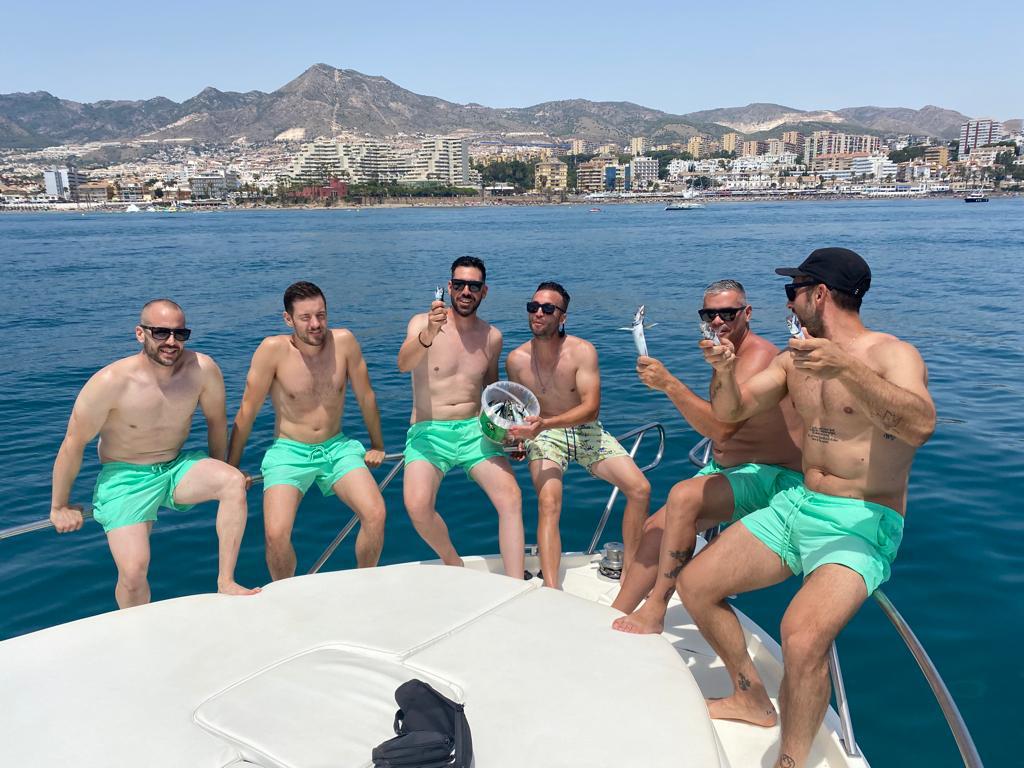 Don't miss the chance to experience a unique adventure at Puerto Marina Benalmádena. Contact us now to book your fishing trip on a boat in Benalmádena, Málaga!
Are you going fishing? I'll be waiting for you!