Do you want to host a special party for your birthday, bachelor/bachelorette party, company event, or any other occasion? Don't hesitate to spend that day on the waters of the Mediterranean aboard a boat. Private boat parties offer guaranteed fun.
Your unique and exclusive event on the Mediterranean Sea
Give your celebrations a touch of elegance and originality. From birthdays, family events with a swim in open waters, bachelor/bachelorette parties, to team building and professional activities (photo shoots, video books…), enjoy an exclusive event sailing on our yacht 'Yo Te Espero' through the spectacular waters of the Mediterranean Sea.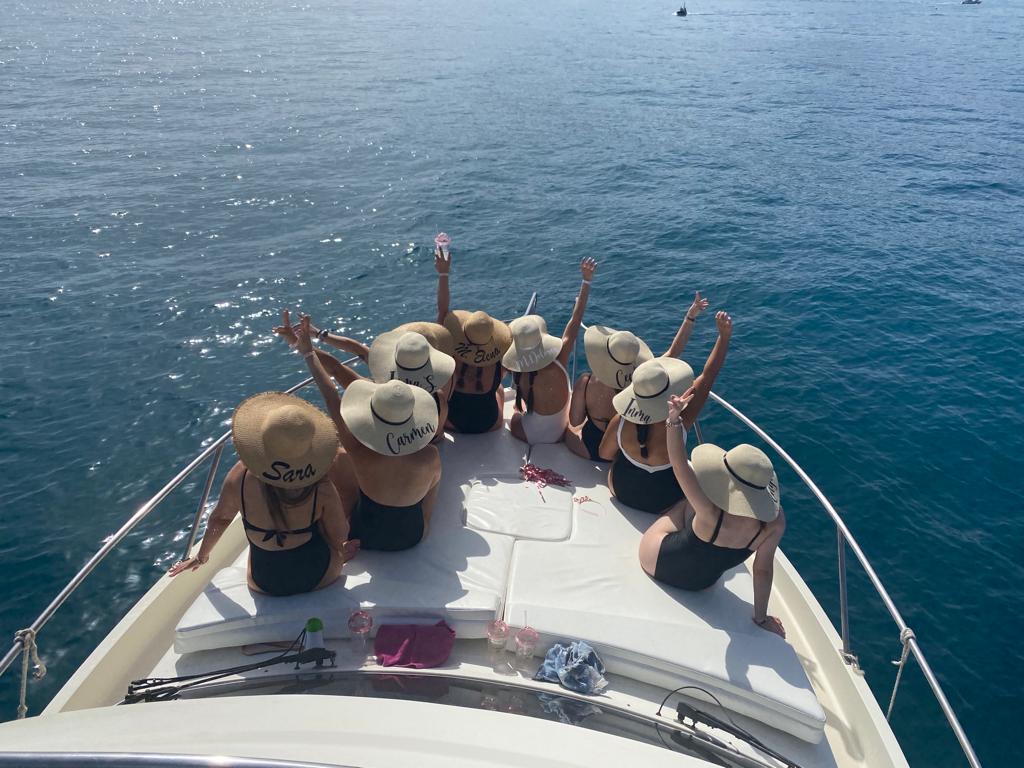 The opportunity to celebrate your special moments in an unparalleled setting
Have the time of your life by letting your imagination run wild and organizing your events with friends, family, or for your company. Anything is possible when we exchange the monotony of daily life for a luxurious yacht on the high seas. It will be an unforgettable experience for you and your companions, and you can enjoy a swim in open waters and the incredible views of the Benalmadena coast from a unique perspective.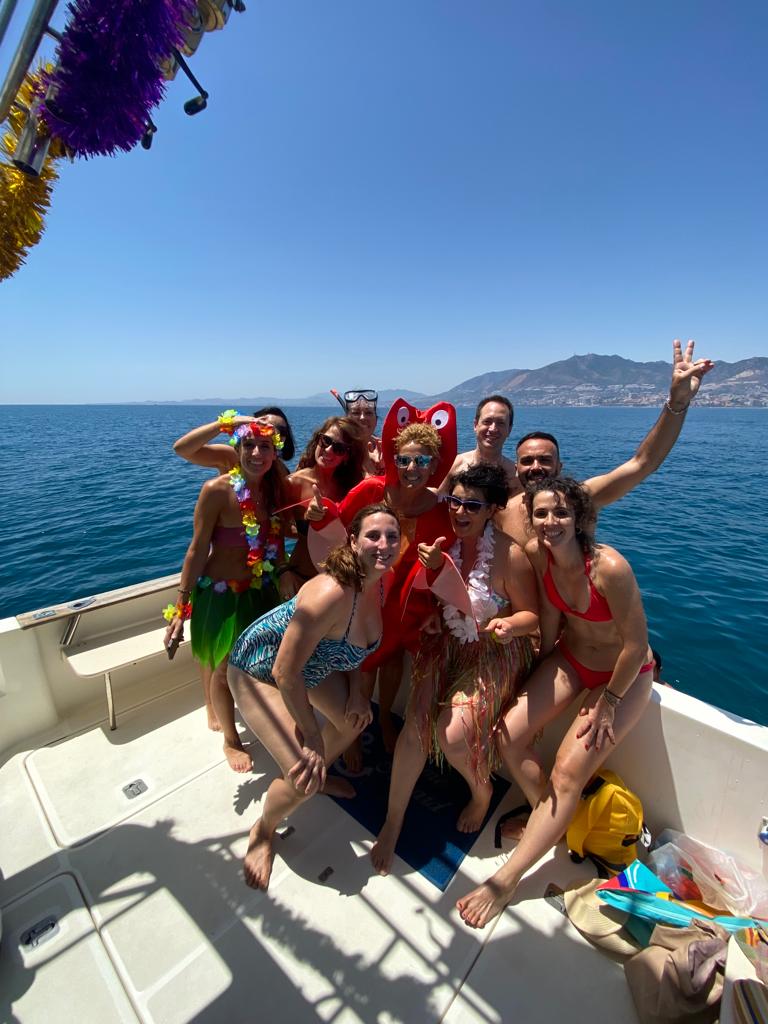 Boat parties are unique
Think of sailing aboard a luxury yacht with mattresses, drinks, snacks, and the best selection of music to make this wonderful experience of celebrating a party on a boat even more enjoyable. You can swim comfortably in the open waters, jumping and joking from the boat with your friends and guests, and getting ready for the party with high spirits.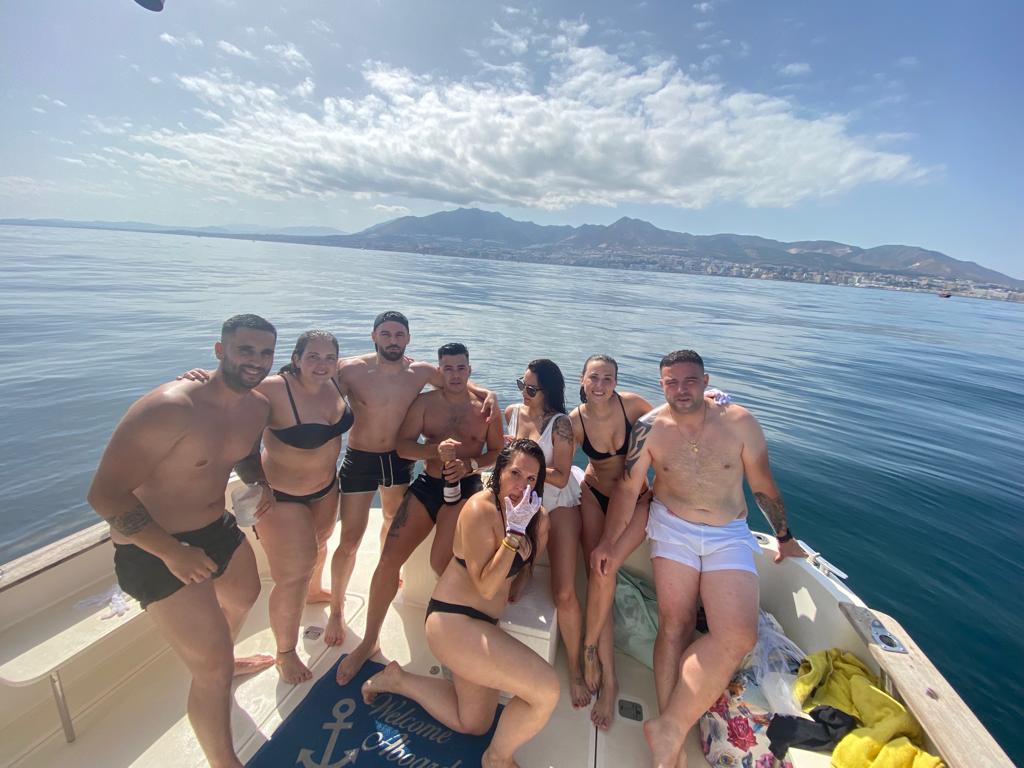 Enjoy a luxury trip with spectacular views on the Costa del Sol
The idyllic surroundings of the Costa del Sol will accompany you at all times. There is nothing like enjoying the views of the sea and mountains at the same time while you enjoy music and fun on a luxurious yacht with the best possible company. In addition, with a professional and experienced crew, you can relax and enjoy the experience without worrying about anything.
Food, drink, music, decoration… customize your event
You can bring your own music (we have USB), food, and drink, and decorate the boat to your liking to customize your event and make it truly unique.
Enjoy the feeling of sailing in open waters on a rental yacht in Puerto Marina Benalmadena. Experience the sea breeze and the beauty of the Andalusian coast while celebrating your special moments. With an expert crew, you can enjoy the sailing experience without worrying about the safety and comfort of your guests. Don't miss the opportunity to live a unique experience aboard a magnificent yacht in Puerto Marina Benalmadena.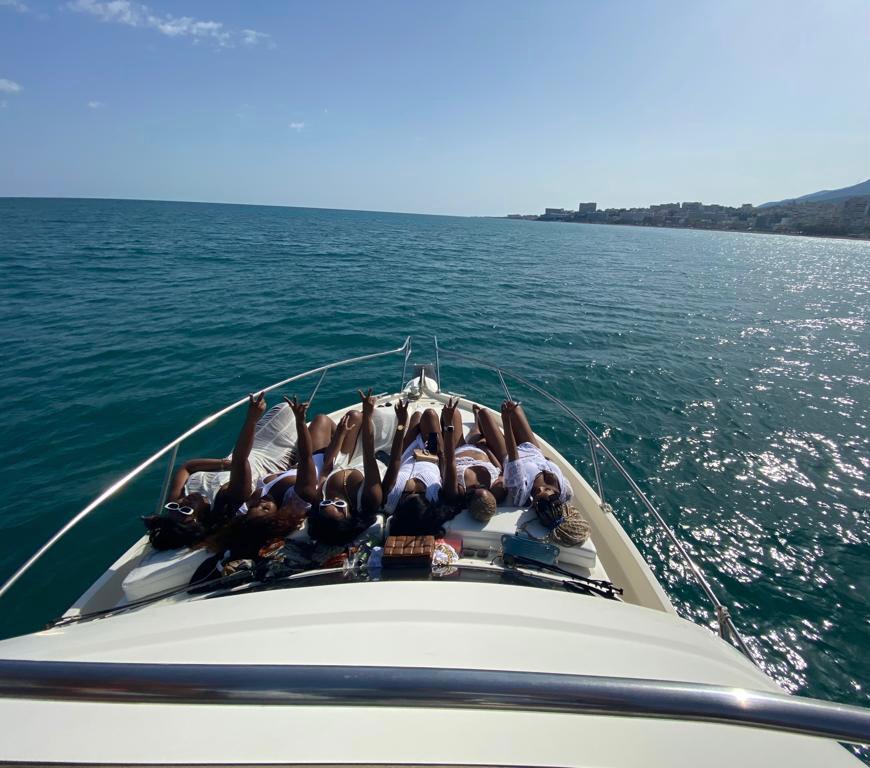 A private and exclusive atmosphere for your events
Tired of doing the same thing for your birthday every year? Have the time of your life and surprise everyone by organizing your party in the most fun and original way on a boat along the coasts of Benalmadena.
Want a unique and unforgettable bachelor/bachelorette party? Nothing can beat the originality of celebrating your bachelor/bachelorette party on a private yacht.
Boring company meals? Show your leadership by taking your work team out to sea to disconnect from the monotony. In addition, the relaxed and tranquil atmosphere of a rental yacht is perfect for more intimate and private events.
If you want to have a great time and experience something different, undoubtedly, renting a private yacht is the best choice. You can eat, drink, dance, sing, relax, and swim in open waters.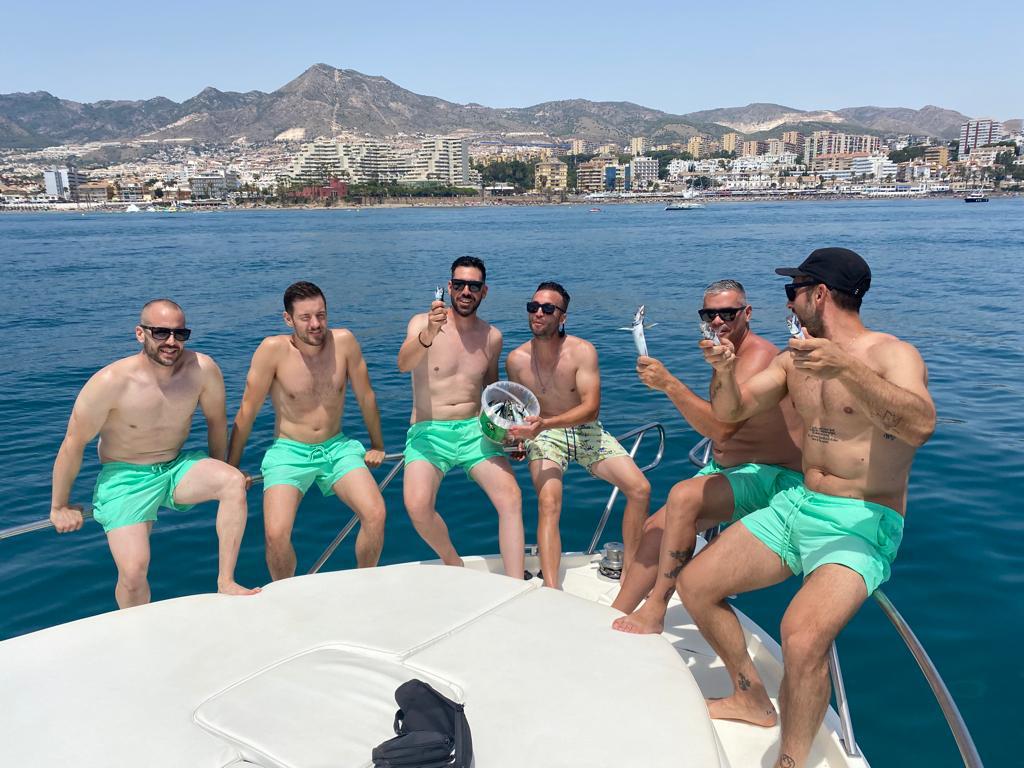 An elegant and exclusive setting for private celebrations, away from crowds and noise
Are you looking for an elegant and exclusive environment, away from the crowd and mundane noise, in an intimate setting with your partner and family or to throw a party that they will never forget? You have the perfect opportunity to have it all in one place. Whatever your event, your rented yacht 'Yo Te Espero' will meet all your expectations.
Do you want your private event to be a success? Choose 'Yo Te Espero'!